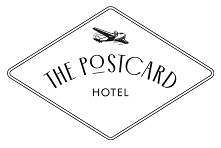 As a Club Vistara member, earn 9 CV Points for every 100 rupees spent towards your room charge at The Postcard Hotel. Additionally, enjoy a credit worth ₹10,000 on making a room reservation of more than 3 nights, and credit worth ₹5000 on making a room reservation of up to 3 nights.
Earn 2X CV Points at The Postcard Gir Wildlife Sanctuary - a minimum of 2500 CV Points for a night's stay.
Enter your Club Vistara ID while making your booking and earn CV Points on successful completion of your stay.
Other benefits of your stay at The Postcard include
No fixed check-in or check-out time.




Any time artisanal breakfast.




Welcome drink from a choice of artisanal cocktails and fresh beverages.



To ensure you have a perfect, stress free holiday, we've introduced a host of new hygiene and sanitisation measures across our hotels.
Our hotels are not open to non-resident guests until further notice.





Each property has self-sustained and sanitised residential quarters for the hotel team, to limit external exposure.





Non-invasive temperature reading of all guests and associates is taken at the entrance of the hotel.




Regular disinfection of all hotel surfaces using Diversey Virex II 256, a high level hospital grade disinfectant and easy access to 80% ethyl alcohol-based hand sanitisers across the hotel.





Each hotel is spread out with significant open areas, so social distancing is naturally inbuilt in the way our properties are designed.





No central air conditioning, each room and common area has individual air conditioning.





All our hotels are tucked away in hidden corners, away from the crowds.




To know more details of specific steps being taken at our hotels, please click here
Terms and Conditions:-
Only a Club Vistara member with a valid Club Vistara ID (CV ID) is eligible for this offer.




This offer cannot be used in conjunction with any other promotional offer.




Members must provide their CV ID at the time of making the booking to earn CV Points.




Points earned will be posted to the CV ID (provided at the time of booking the hotel) within 60 days after completion of hotel stay. In the event a booking is cancelled, the points will not be awarded.




In case CV ID is not mentioned or an invalid CV ID is entered at the time of booking, member can claim missing CV Points after the completion of stay by calling up the Vistara Customer Service Centre and providing the valid CV ID, booking details or sending the confirmation mail copy of the booking details to contactus@clubvistara.com within 30 days from the date of completion of stay. CV points earned will be posted within 60 days of receiving the correct guest details.




Offer is subject to change without notice. In case of any dispute, Club Vistara and The Postcard Hotel reserves the right of final decision.




For any hotel booking related queries, please call The Postcard Hotel board line number +91 79995 55222 or email at book@postcardresorts.com




By availing this offer, customers are accepting all the aforesaid terms and conditions.




Members will not earn CV Points at The Postcard Hotel if reservation is routed through any other source other than www.airvistara.com or www.postcardresorts.com




Offer is only valid for total room rate (excluding taxes and service charge).