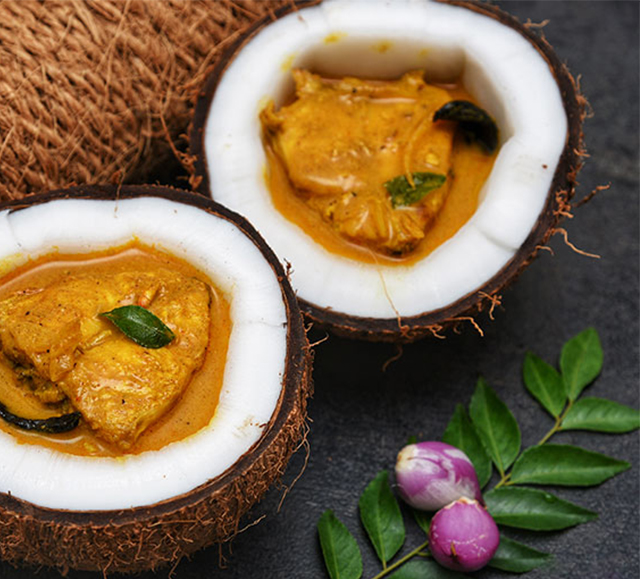 THE POSTCARD MOIRA
Moira's roots as an agricultural village offers culinary riches unseen in other parts of Goa. A fascinating example of which is Moidechim Kelim or the popular Moira Banana. It's an ingredient that is expertly flavoured with local spices to prepare the popular Rava fried banana snack. Other standout dishes include Solachi Kadi and Fish Uddamethi prepared with fresh mackerels.
THE POSTCARD VELHA
The delectable cuisine of this former capital of Portuguese India can be attributed to its cultural heritage. Shining examples of this legacy can be found in the likes of Fish Dangar, Pork Feijoada or the traditional, spicy favourite Prawn Balchao. All of which can be enjoyed in our serene and scenic dining pavilions overlooking the Mandovi river.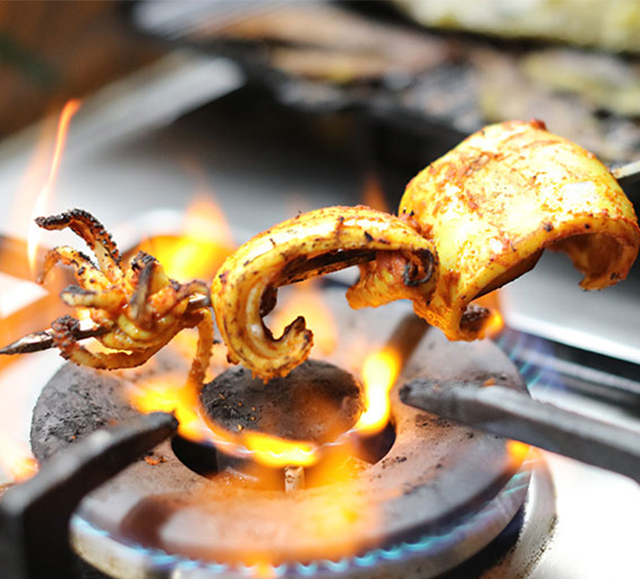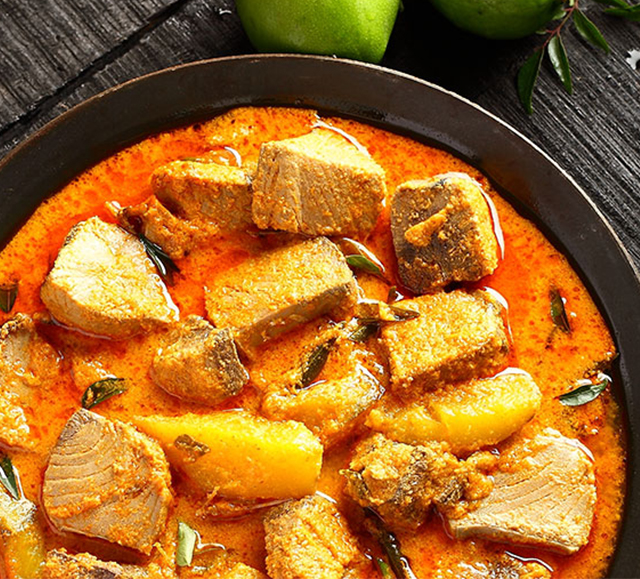 THE POSTCARD CUELIM
Fish, curry and rice is all a Goan needs. Or so the adage goes. Given the universal appeal of all three, you'll also find them come lunch or dinner at The Postcard Cuelim. Our local chefs of course, are more than happy to go further. So if you're craving a Pork Sorpotel, Mushroom and Green Pea Xacutti or the day's fresh Pomfret, all you have to do is ask.
THE POSTCARD GALLE
Like every one of our hotels, The Postcard Galle places special emphasis on local cuisine. Proof of which comes in the form of the Dutch-Ceylonese Lamprais, the Portuguese Bolo di Amor, and the Tamil Jaffna Curry, all of which you'll find in our menu. The best part? You can enjoy your meal or indeed aperitifs, from anywhere - an open air patio, your private balcony or by the lagoon.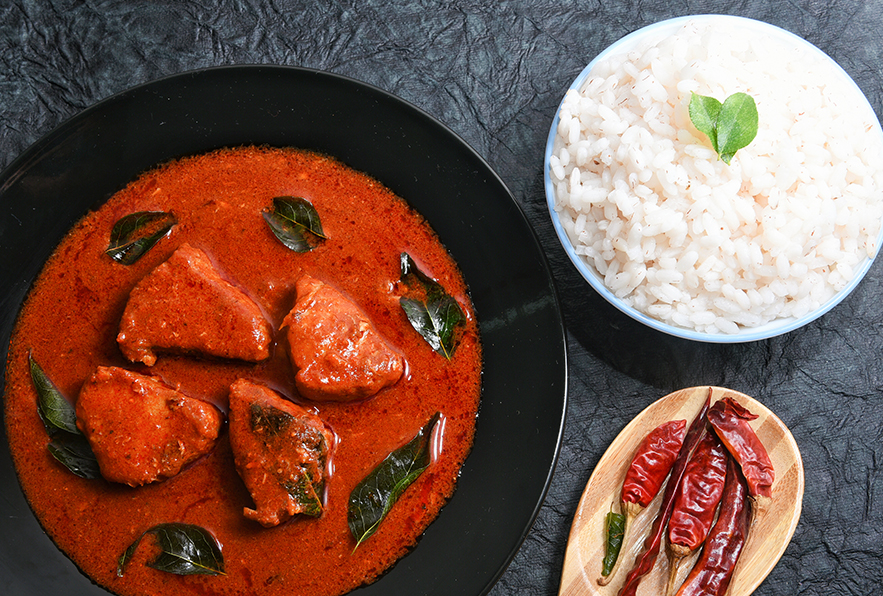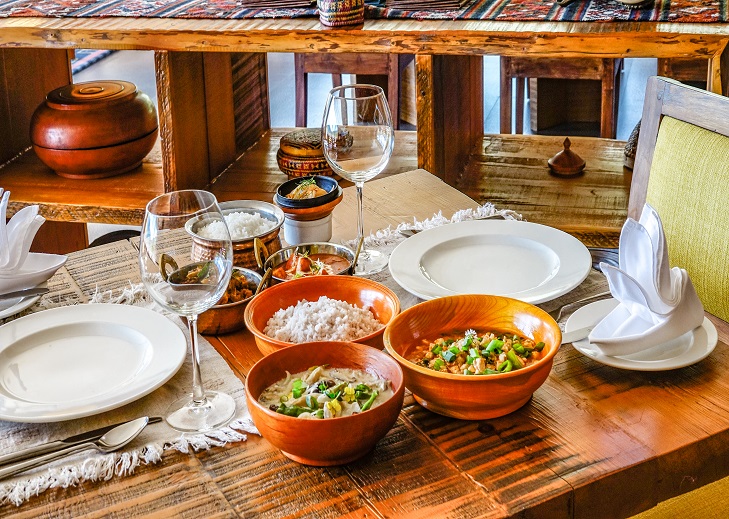 THE POSTCARD DEWA, THIMPHU, BHUTAN
The spread at The Postcard Dewa is deeply influenced by Bhutan's culinary heritage. Gems on the menu include traditional dishes like Ema Datshi, Maru, and Paksha Paa. An emphasis on local produce ensures that ingredients like Red rice, Buckwheat, Bhutanese chillies, and river-fresh Mountain Trout make a regular appearance on the menu.