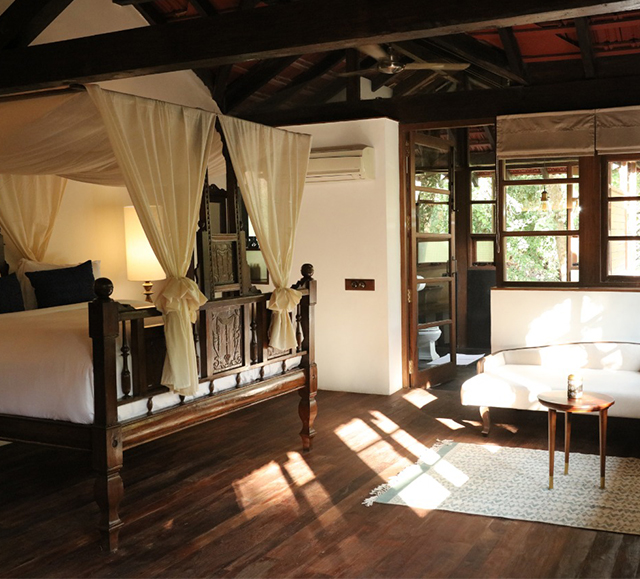 Lush outdoors of The Postcard Moira form the perfect backdrop to the pared back, modernist aesthetic of the hotel's nine rooms indoors. Think four poster beds, brass fittings and statement lamps. All rooms let the outside in and let a little bit of themselves out, resulting in the rooms welcoming early morning rays along with of course the song of birds.
There's no such thing as too much nature. Which is why our sun-kissed villas and suites lie in the shade of the forest with private balconies overlooking lush gardens and the valley beyond. With their tropical aesthetic and plush interiors, they're the perfect place to rest and reinvigorate.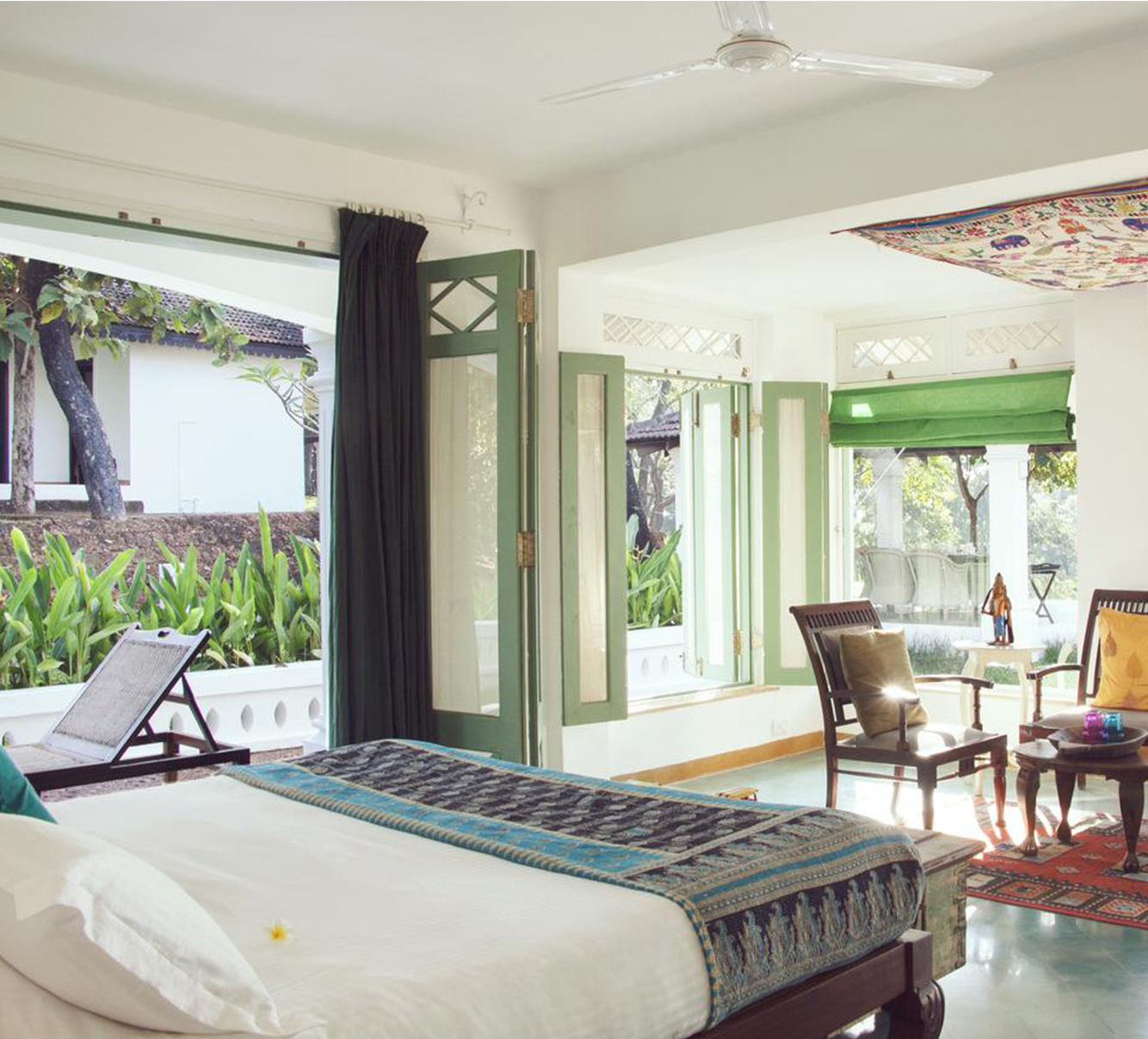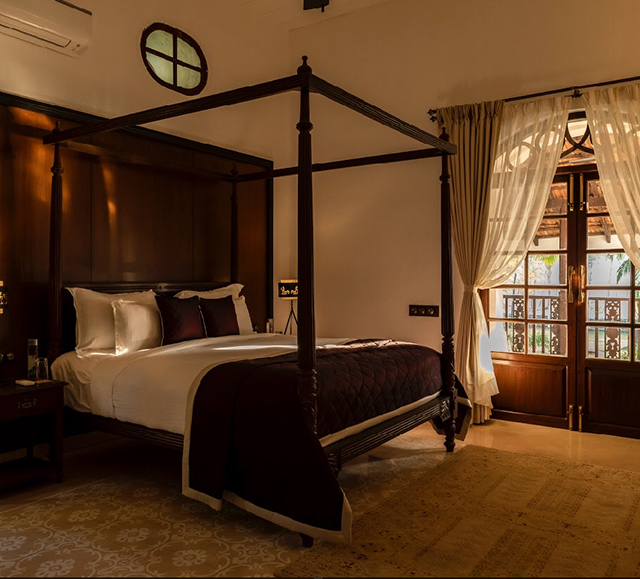 THE POSTCARD CUELIM
The timeless and decidedly stylish influence of the Portuguese is apparent the moment you open the doors to your room at The Postcard Cuelim. Rich in light, space and architectural details, the rooms are a modern day reminder of the Portuguese way of life, with views of endless green paddy fields to match.
All ten rooms of the The Postcard Galle reflect Sri Lanka's well established tropical modern aesthetic. High Burmese teak ceilings, wooden beds, and titanium flooring are regular features across rooms, with of course, a number of unexpected flourishes. Not least, the sound of the crashing waves and the sight of the Indian Ocean from your private balcony.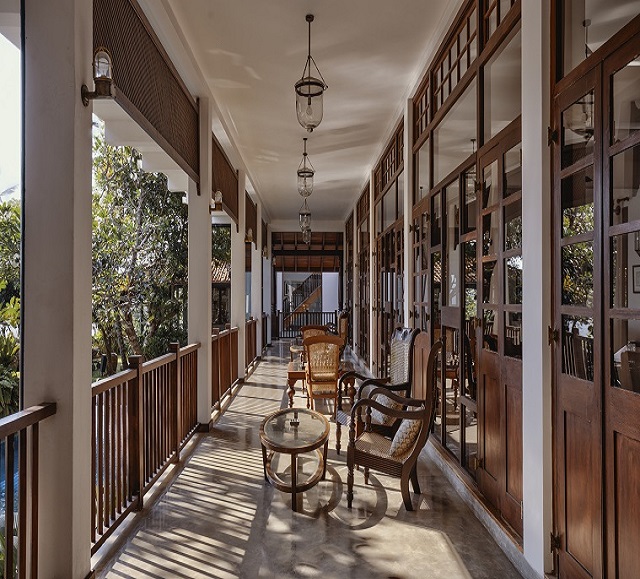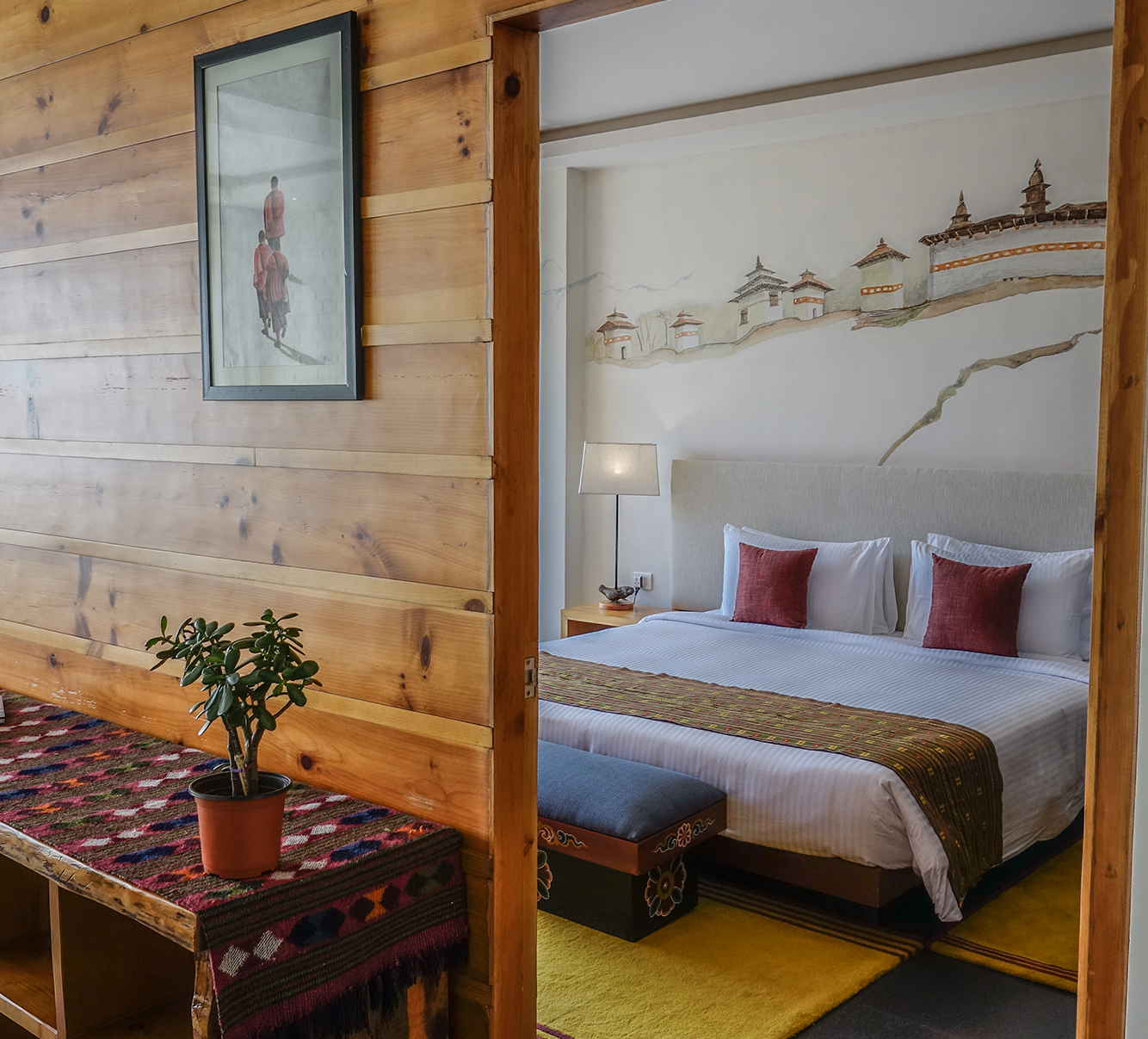 THE POSTCARD DEWA, THIMPHU, BHUTAN
All of the hotel's 13 rooms and two luxury suites are set against the backdrop of dramatic mountain vistas. Rich in natural light, space and traditional details, each of the rooms come with their own, ample private sit outs — perfect for taking in the scenery with a cup of tea or coffee.