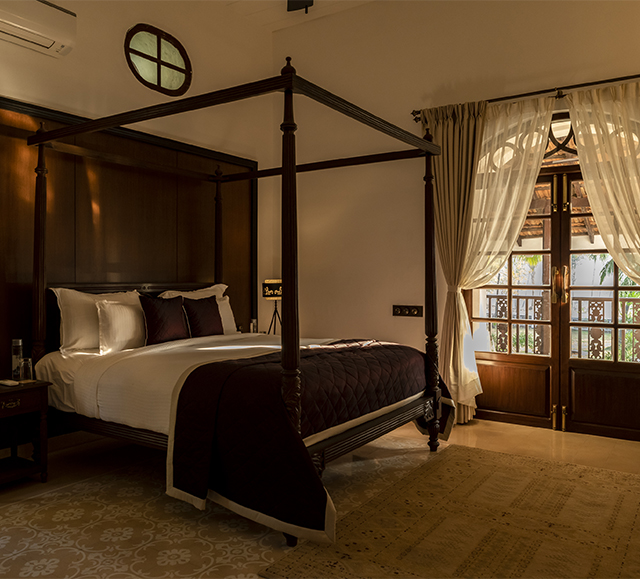 Dr. TB Cunha Suite
The original room of the father of Goan liberation movement, Dr. Tristao de Briganza Suite is most influential address that you could get in Goa. It has a king size bed, a sit-out terrace overlooking the greens of Ceulim village and the iconic three kings chapel.
Cuelim Suite
Located on the first floor of the hotel, Cuelim Suite has sweeping views of the Cuelim verdant rice paddies. The interiors have teak and marble decorative along with a King size bed. Designed in the original baroque style, it brings back the nostalgia of the colonial era with a modern touch.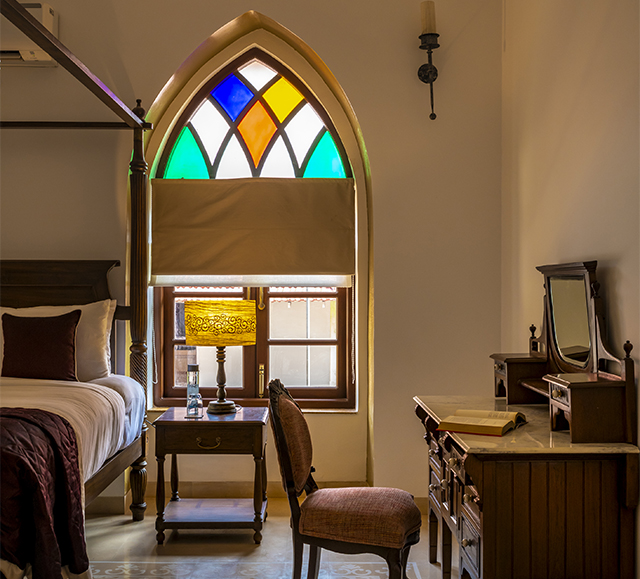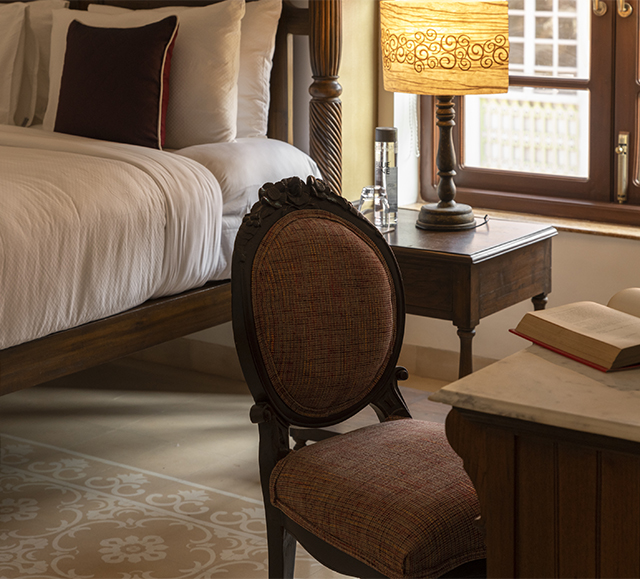 Premier Rooms with Patio
The charming Premier room offers a specious sit-out courtyard over-looking the 200 years old coconut trees and lush garden of Nossa Bela Casa.