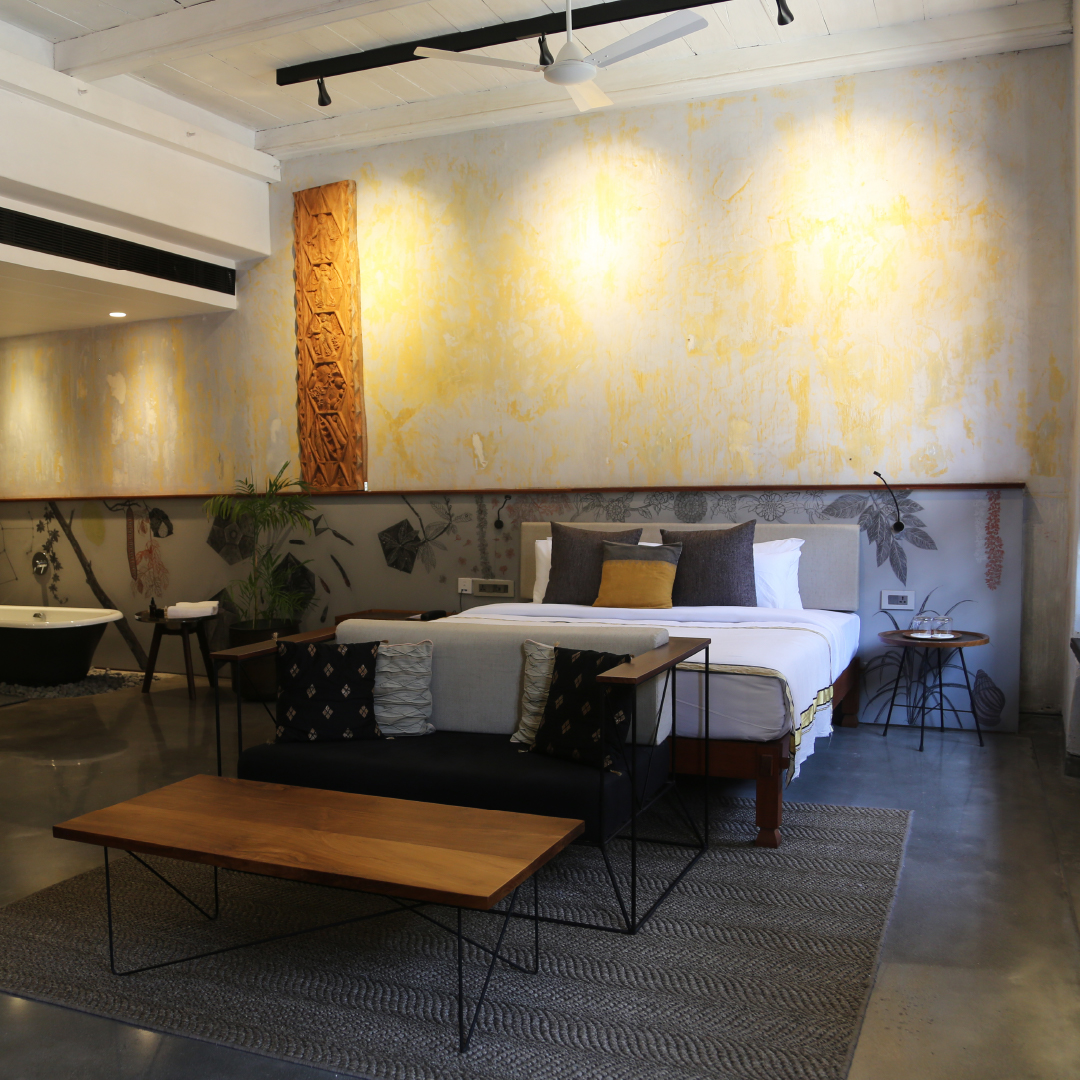 Gallery 1
Artist Sushanta Maharana explores the idea that heaven always existed alongside the realities of earth - and with the striking features of this room, you'll find it hard to disagree. Overlooking the historic Synagogue Lane, this ample room features large windows and discreet furnishings. There's also a study by the window, for when inspiration strikes. Which, in these surroundings, it likely will.
Gallery 2
Ample, and beautifully proportioned, Gallery 2 carries the modernist aesthetic of the hotel with its beautifully aged, high walls offering a space for reflection and rejuvenation. It's also something on artist Anju Acharya's mind whose artworks on the walls explore ideas of birth. It's only fitting, you could well leave the hotel feeling reborn.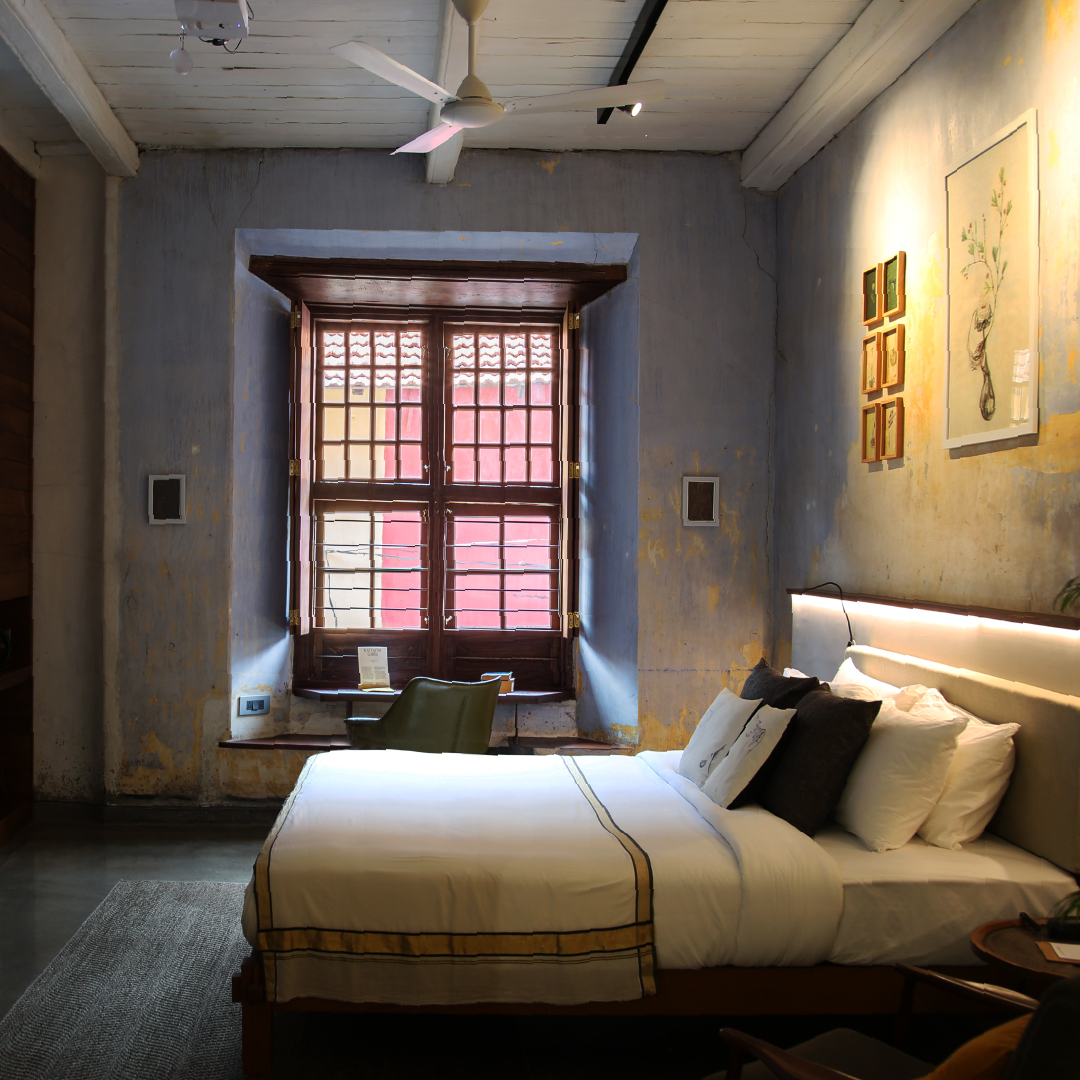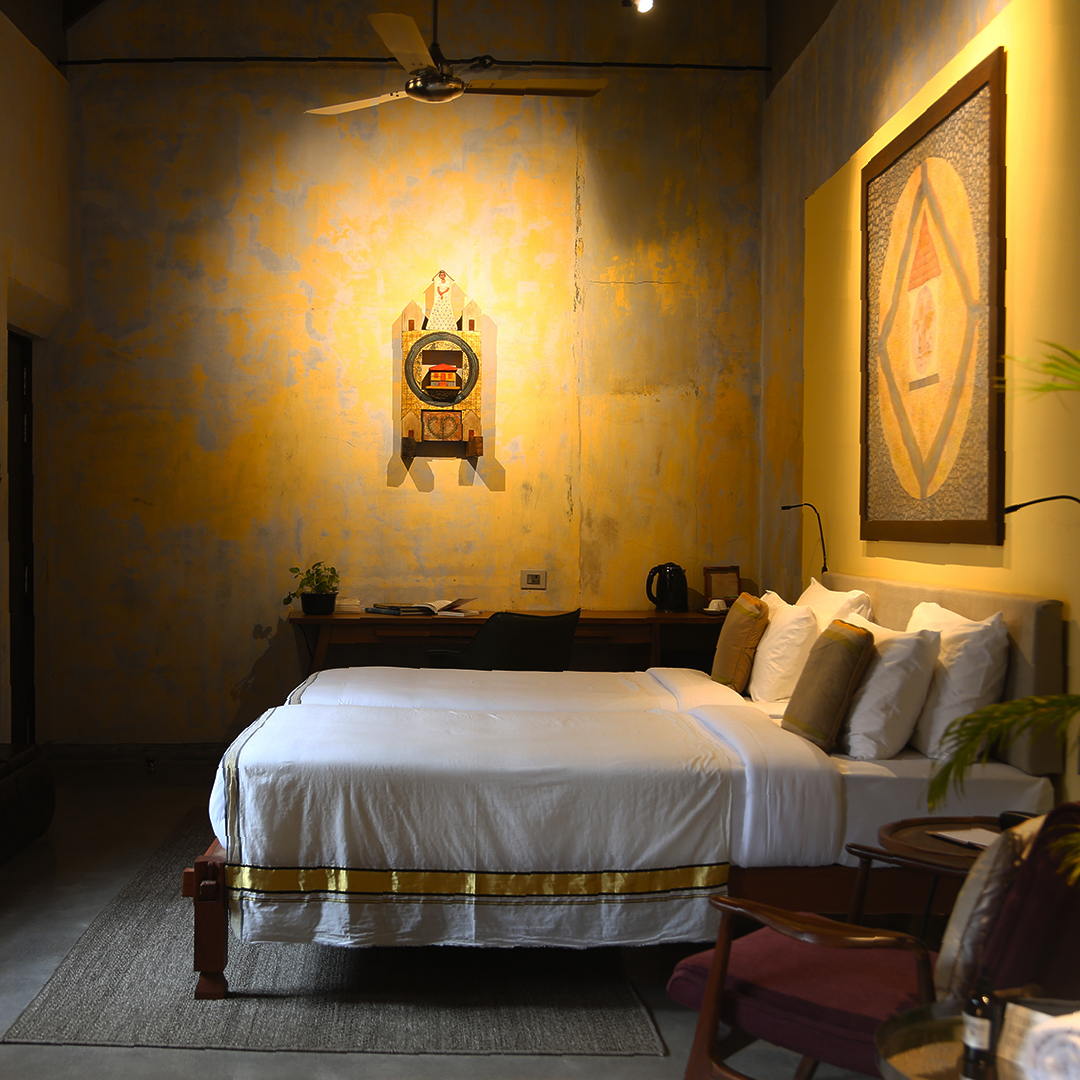 Gallery 3
Overlooking the well lit, and lush courtyard, is Gallery 3. A warm, homely room that oddly enough features artist Dibin Thilakan's 'Ode to Home', a series of works across media to explore the idea of home. It's a room you'll settle into nicely, with its twin beds and a bath tub no less.
Gallery 4
For those looking for complete privacy and the accompanying serenity, this double room will not disappoint. It comes with a private courtyard and extra space that artist Jigesh Kumar thought fitting to accommodate notions of an archeological museum. Quite frankly, it's a world of its own.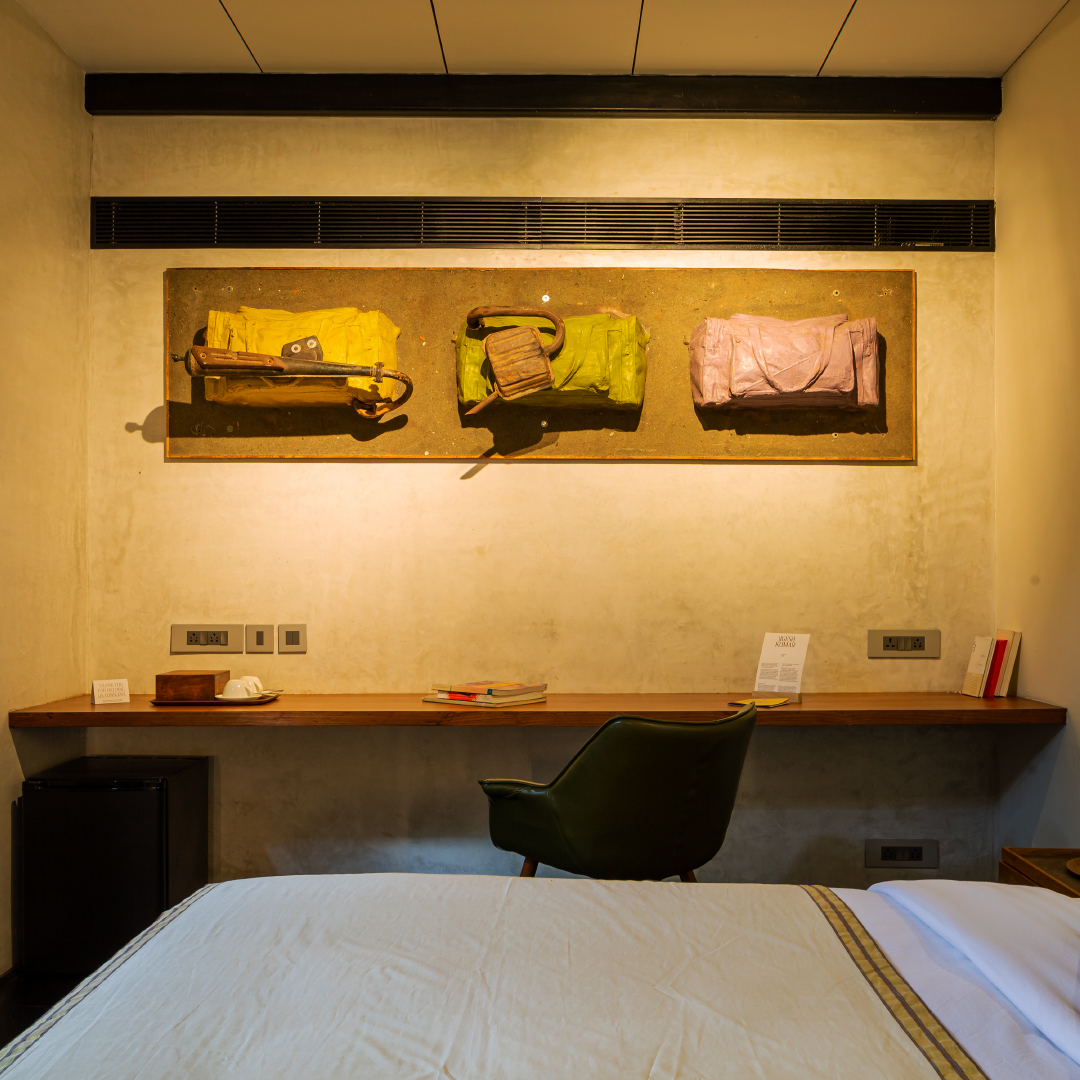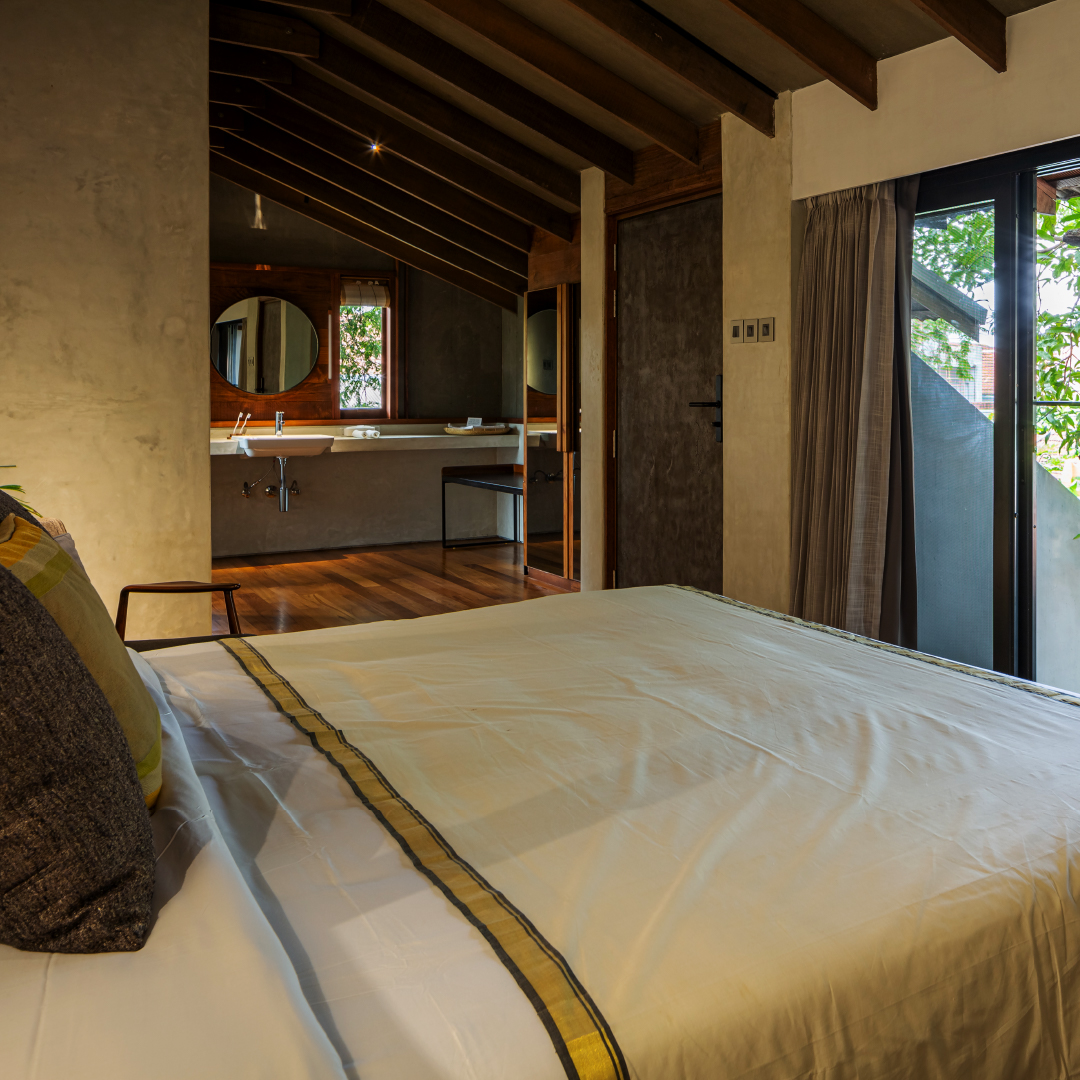 Gallery 5
Nestled on the first floor of the hotel, Gallery 5 is a gorgeous double room that is unmistakably modern. A picture window looks on to the lush, green courtyard while its clean lines and exceptional use of materials within, make the room, and particularly the bathroom, luxurious without being overbearing. Artist Guiseppe Stampone's artworks drawn with blue and black BIC pens line the walls, a statement in simplicity and strength.