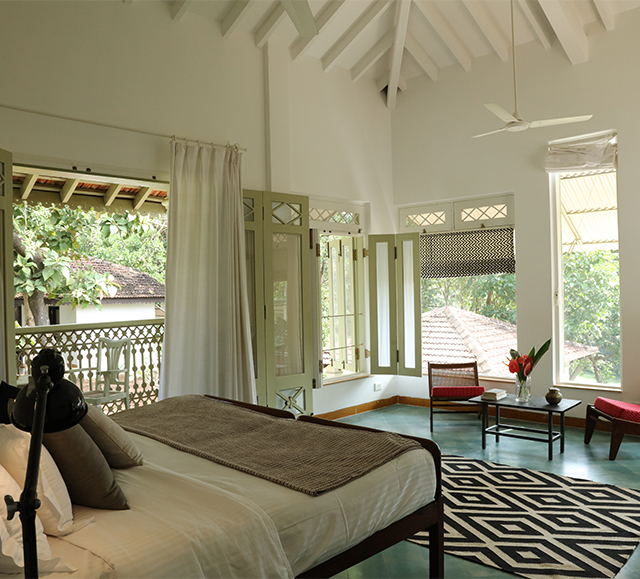 Postcard Monsoon Journeys, Double Room
There's nothing quite like Goa during the monsoons. And there's no better to place to experience its riches than from your verandah at The Postcard Hotel. Especially with benefits that include the simple pleasures of evening high tea in the rains and, of course, any time check-in and check-out.
Banyan Rooms
Modern, minimalistic and bathed in natural light, these airy rooms open out to lush views of the garden, at the heart of which lies a striking 300 year old banyan tree. The rooms also come with a private verandah fitted with a handpicked chaise lounge, offering the perfect space to enjoy those ambling minutes found only on holidays.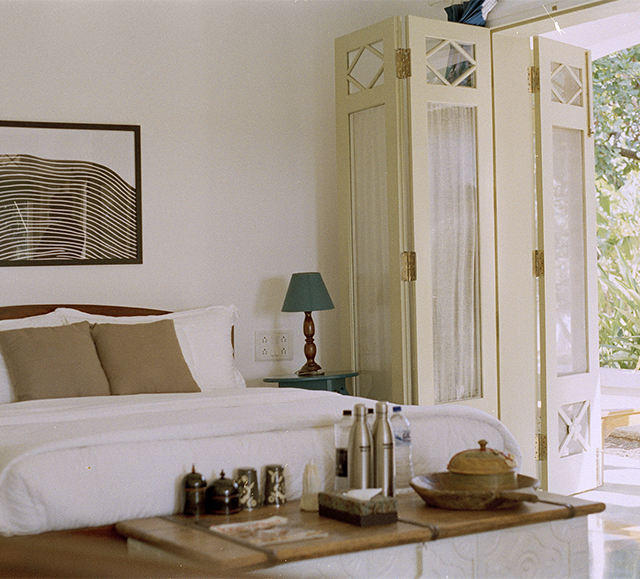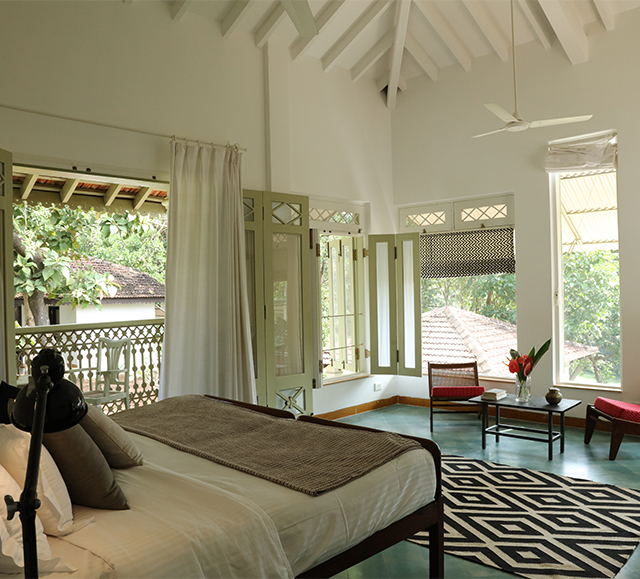 Mandovi Rooms
Perched on the first floor of our villas, these rooms offer sweeping views of the hillock and the delta formed by Mandovi and Zuari, in the distance. You will also spot a bright of blue in the form of our swimming pool. Spacious, exquisitely appointed and with balconies, these rooms have a breezy home away from home feel about them.